SEO Mississauga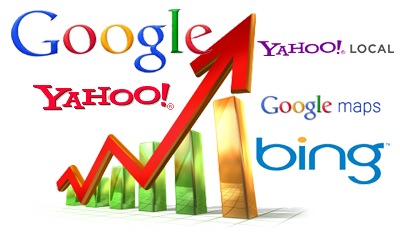 What's new for SEO Mississauga? 
A few SEO Mississauga updates have been coming along as we see that content is KING for SEO. Given in the past that link-building gave a much stronger boost then content, it is seemingly possible that the search engines, specifically Google, have been favouring content over all other methods.
One of the biggest questions that many SEOs and clients have these days in terms of algorithm updates is, does Google at any point in time only have a single algorithm crawling the website?  There is further discussion on this here: SERoundtable.com
Here is my 3 part answer to this question:
1. Although Google is very intricate and has it's Penguin and Panda updates constantly tweaking and altering (minorly) the search algorithms, it is important to understand that at anytime, your site could be updated/refreshed.
2. With the amount of algorithms, it would be VERY rare that only 1 algorithm would be crawling your website. This is due in part because Google has different areas to look at when judging a website. You have your meta-data, content, tags, blogs, links, domain age, website traffic, and a few more of course to add on that list. My answer, would be Google is ALWAYS having multiple algorithms crawl your website.
3. You will never really truly know the actual answer unless Google's Matt Cutts tells you. It is important to understand that typically Google is not overly supportive of releasing detailed information to the public in regards to exactly how their search engine algorithms work and what can give you the most optimal results.
In the end, what you should be taking away from this article is that HARD WORK is still the main premise for doing well online regardless of what your goals are. The more content, the more intricate and fascinating your articles or pictures are, the more Google will be proud to have you rank in the top positions to be viewed by the public, because after all, it makes Google look just as good, specially for SEO Mississauga oriented results! Nobody likes a black-hat, or lazy SEO Team working for them!
For more information on SEO Mississauga, feel free to click the link!