Google Penalty Reviews: Should You Start Fresh?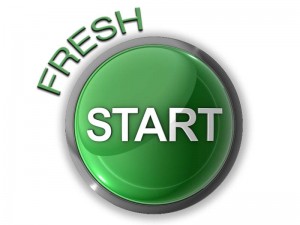 So you've been penalized by Google, and you don't know what to do. Scrap your current website and create a new one, or try and revive your existing one.
Well, this is clearly and obviously a difficult question when faced with SEO penalties, as they are quite hefty when it boils down to it. Our solution would be to get advice from a professional. It is important to of course try and make up your mind depending on your level of commitment, but all in all, if your website is only penalized by being de-ranked a few pages down, it is not the end of the world.
Quite often when optimizing for the search engines, Google of course updates all the time unannounced, and this definitely impacts the general public and how websites will be ranking following the update launch. Typically Google targets Black-Hat SEO techniques, and is looking to condemn those who are taking shortcuts, and penalize them exponentially.
If you're website has been penalized by Google, it is important to run through this checklist to help you better decide which route to take:
1. Have you paid anyone at all for SEO Services, Link-Building, or Content Writing?
If you've paid for professional services, this is usually where the wheels fall off at the start of everything. For tactics, if your SEO person has built a link-network or link farm, there is very little chance that you will be able to rank well for a long time if it is illegal. If it is legal, depending on how it was setup, there may still be a chance that there was not enough support given with the links so Google is seeing this as farming and illegal link-building. Content writing is always of concern when hiring somebody to do this. The problem is that when you hire professionals to write content, they will sometimes try to take shortcuts and cheat their way out of writing proper unique content. This can get your website flagged and in turn decrease your ranking substantially. What you can do to check this is to copy 2-3 sentences from the created content and put it into Google's search bar and see if anything comes up with the same result.
Click Here to read more about this from SERoundTable.