SEO Mississauga: What's New in 2014?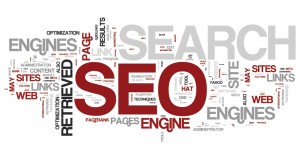 As Google has continued to update its algorithm, it seems that it has decreased the effectiveness of link-building (although it still is an important factor when ranking). As SEO Companies more and more start to build link networks or link farms, Google has come back with a response of making it possible for websites with no links to outrank those with links coming in. Instead, through focusing on the meta-data aspects of the website as well as the navigational structure and content, Google is rewarding those hard working websites.
Secondly, it's imperative to continuously add and create unique content so that Google can identify your website as an active one, that provides readable information. It's our best advice to look towards SEO Professionals at this point to handle all of your SEO affairs as the profession has become very detailed and customized for each client depending on what they sell or what service they provide.
SEO Mississauga specifically is pursuing competitively, and is showing very little signs of letting up. On a weekly basis, you can see new websites in Mississauga that have begun the search engine optimization process, and are picking up rankings quite quickly.
SEO Mississauga on the other end of the spectrum offers quite a bit of traffic and business if you are to rank on the first page, you can be rest assured that your revenue will far surpass what has been spent on an SEO Professional. Unlike Toronto, where the market is more competitive for most major industries; quite often the return on investment, or ROI is not worth it. At this point, many companies are relying on SEO, as well as a few other marketing solutions to provide them their main source of income. Whereas many businesses in Mississauga just SEO their website and a way they go, they're fine with the business that comes to their website regularly.