Build back links to your small business website
If you are thinking whether building backlinks for your business website can be the right move. Here are some benefits to understand.
When building a website, most business owners generally pay attention to keywords and other on-page SEO techniques and so they tend to overlook the importance of backlinks. However, some industry experts are of the opinion that backlinks might account for nearly 80 percent of the value that search engine ranking procedures give to websites. If you are intending to improve how your business turns up in the searches, cultivating links from other portals that point back to your own portal is an excellent opportunity without any doubt.
What actually are backlinks?
It is just a fundamental understanding we have about the term 'link'. Yes, it is a connection between two web pages. When you have links from one page to another in your own website, they are called as internal links and external links are those that point to your site from other web resources. Links that go from another website to yours are known as backlinks as they point back to your webpages.
What are the benefits of building backlinks for your small business website?
From the perspective of search engine optimization, links showcase the popularity of a website. To be precise, each time a site points to webpages in your site, that site states that your site has valuable information for its readers. When search engine spiders find that a site has lots of other sites pointing to it, they consider it to be useful for the readers and so they give good rank to such websites.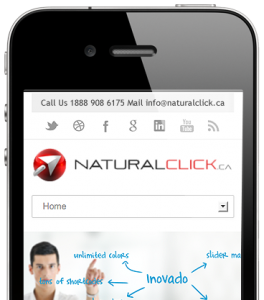 Natural Click Knows How to Build Powerful Backlinks
The Natural Click Team understands the power of internet search, you can count on us to develop quality content for your small business website that will get you ranking and banking. Contact us today to find out how we can help you reach your online goals!